Trauma & Critical Care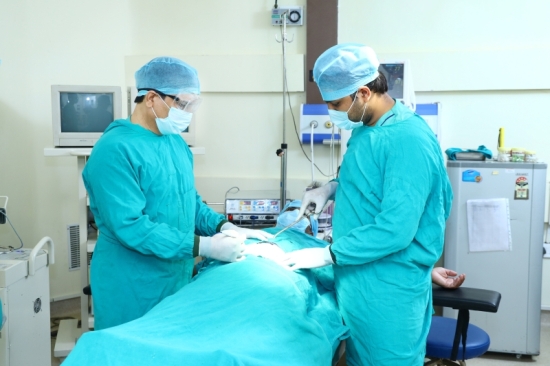 We also specialize in the Trauma surgery which is basically the treatment of the musculoskeletal system. Bones, joint, ligaments and their proper movements are well judged with modern equipments. Our doctors would tell you what to do if they find any issue.
This surgery is often for advanced fixation and it enables the patient to live life in its fullest form. The Trauma surgery is a very special field in medical science which disables the patients if not treated well. Our team of doctors specialize in this and we can assure safe results in this treatment.
The Critical Care Department provides 24/7 comprehensive care and life support services to patients who are seriously ill and require intensive monitoring by a multidisciplinary team. The equipment and state-of-the-art infrastructure of this department meets international standards. To assist the patient. Critical care services span multiple intensive care units (ICUs) and each bed has state-of-the-art equipment to keep track of critical parameters. We have round-the-clock care for critically ill patients with extensive experience in their fields with deep expertise. They work in coordination with doctors from other departments to provide comprehensive care to the patient. We have specialist medical and support staff who follow strict hospital infection control practices to provide multi-medical care at affordable costs.