Neurology & Neurosurgery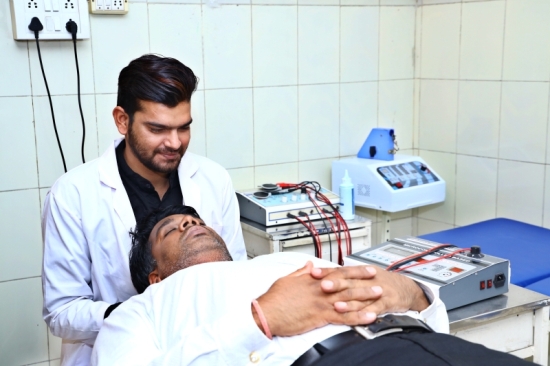 The Department of Neurology at Kathuria Hospital offers all neurology services round the clock, including OPD and IPD services. The department offers treatment for all neurological disorders; Acute stroke, Epilepsy, Movement Disorders, Peripheral neuropathy, Botox therapy and Migraine.
The neurology department has a fully dedicated and functional electrophysiology laboratory where all neurophysiological testes including NCV, EMG, Evoked potentials, EEGm long term and ambulatory EEG, etc and done by trained and experienced technicians who are available, round the clock for all electrophysiology services. The department is fully equipped, round the clock.
The Department of Neuro Sciences at Kathuria Hospital is a combination of path-breaking technology, state-of-the-art infrastructure and highly experienced neurosurgeons and neuro clinicians. Our experts provide consultation for the simplest neurological problems to the most complex neurological disorders and diseases.