Ambulance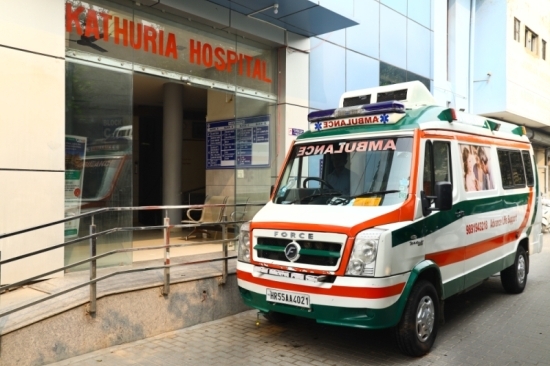 Kathuria hospital owned ICU Ambulance, the ambulance is fully medical equipped to save the life of critical patients and immediate recuse patients to provide best medical care , in past Kathuria hospital save lot of human life with help of ICU Ambulance and better care . Hospital is dedicated to run the ambulance 24X7 X 365 Days. In this ambulance followings medical services equipment available.
Auto loading stretcher
Scoop type stretcher
Spine Board
Head Immobilizer
Defibrillator
Ventilator
Cardiac Monitor
Suction Apparatus
Syringe pump / infusion pump
Mobile Incubator
O2 Systems with safety fitments
All Emergency drugs
Mobile intubation
In the ambulance our specialized medical staff boarded and observed the patient care inside ambulance in transit ensures patient get the emergency life saving medical services.