Orthopaedics & Joint Replacement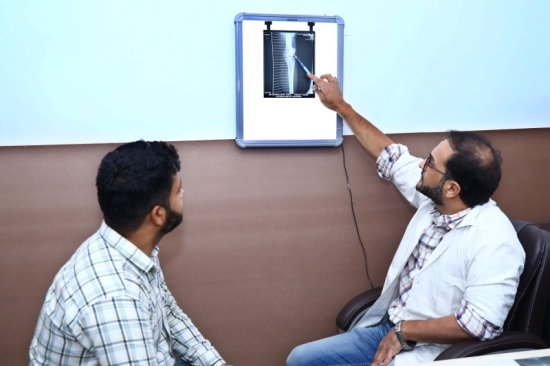 The Department of Orthopaedics and Joint Replacement by Kathuri Hospital consists of highly qualified surgeons who have full training in all aspects of orthopaedics and joint replacement. The department provides the most comprehensive treatment in the field of orthopaedics for adults and paediatrics. Our dedicated team of specialists, combined with state-of-the-art medical environments, internationally accepted surgical protocols and a complete rehabilitation program ensure the best treatment.
Our orthopaedic specialists provide expertise in joint replacement surgery, specifically robotic-arm assisted knee replacement surgery, hip replacement surgery, shoulder surgery and sports injuries. The team also treats various complex and common orthopaedic diseases.
Spine Disorders
Paediatric Orthopaedics
Hip Replacement Surgery
Knee Arthroscopy
Shoulder Arthroscopy